Holiday Gifts for Book Lovers
Not sure what to get the book lover in your life? Keep reading for some fun ideas.
This list contains affiliate links. When you purchase through an affiliate link, Maria A. Karamitsos will receive a small commission at no additional cost to you.
Get books
For a book lover, there are never enough books! Check my blog for ideas and my Bookshop "store". Not sure what genre they read? Get a gift card!
Maria A. Karamitsos Supports independent booksellers through Bookshop.org. Bookshop supports indies in two ways: 10% of regular sales on Bookshop.org are added to an earnings pool that is evenly divided and distributed to independent bookstores every 6 months. As a Bookshop.org affiliate. She'll earn a commission if you click through and make a purchase.
Get cozy
Who doesn't like to curl up with a good book? Get the book lover in your life some things to help them feel cozy and comfortable.
Maria A. Karamitsos is an Amazon affiliate. As an Amazon affiliate, she earns money from qualifying purchases. By clicking through the links, when you make a purchase, she will receive a small commission at no additional cost to you. It helps to support her writerly endeavors Thank you!
Get organized
From different ways to organize books, to items for a personal library, you can't go wrong!
Get fun
Get wine
Some wine names are perfect for the bibliophile in your life! Check your local wine store for availability or order direct.
J. Bookwalters 'Readers' wines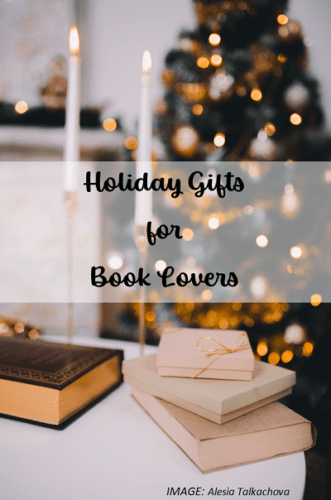 Get creative
Gift cards from your local book seller
Tickets to local author appearances and book talks (check your local bookseller for events)
More ideas on Amazon
More ideas on Etsy
40 Holiday Gifts for Writers from Writers in the Storm blog
Are you on my email list? Get my monthly newsletter and stay up to date on all my latest news, learn about recent blog posts, and more. Click HERE to join. It's FREE.
Get shopping!
Now you have lots of ideas! Happy Shopping and Happy Holidays!
---