10 Greek-American Women Authors
March is Women's History Month! Did you know there are many talented Greek-American women authors? Keep reading to learn about 10 authors to add to your list.
Maria A. Karamitsos is an Amazon affiliate. As an Amazon affiliate, she earns money from qualifying purchases. By clicking through the links, when you make a purchase, she will receive a small commission at no additional cost to you. It helps to support her writerly endeavors Thank you!
Natalie Bakopoulos
An educator, author, and poet, Natalie has penned two books of historical fiction. Her debut novel, The Green Shore (Simon & Schuster, 2012) opens in Athens on the evening of the 1967 coup. Scorpionfish (Tin House Books, 2020) revisits the military dictatorship and its effect on modern-day Greece. Her short fiction, essays, and poetry have been published in multiple literary journals. Website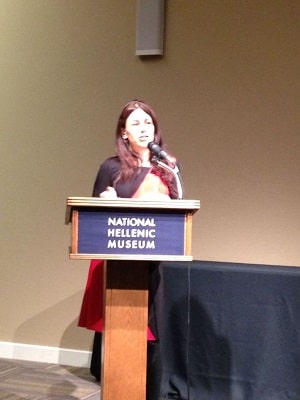 Paula Renee Burzawa
Paula is the award-winning author of three books. Seasons of Sun (iUniverse, 2010), is a coming-of-age fictional story inspired by summers spent in her ancestral Greek village. Tasso's Journey (iUniverse Books, 2015) is a historical novel based on the life of her grandfather and his desire to fight for his country and his family's future. Eternal Stones and Other Memories of Greece (iUniverse, 2018) is a collection of essays that follows Paula on her travels in her ancestral village as she learns about Greek life. Website
Maria A. Karamitsos Supports independent booksellers through Bookshop.org. Bookshop supports indies in two ways: 10% of regular sales on Bookshop.org are added to an earnings pool that is evenly divided and distributed to independent bookstores every 6 months. As a Bookshop.org affiliate. She'll earn a commission if you click through and make a purchase.
Mary Cardaras
A documentary filmmaker and educator, Mary is also an activist for the rights of Greek adoptees. An adoptee herself, she writes about the struggles of her fellow Greek adoptees, as they attempt to discover their past, connect with relatives, and find home. In Ripped at the Root (Spuyten Duyvil, 2021) she shares the story of adoptee Dena Poulias. Mary's latest, Voices of the Lost Children of Greece: Oral Histories of Cold War International Adoptions (Anthem Press, 2023) is a collection of essays written by Greek adoptees—including her own story.
Liv Constantine
Though they've published separately, when sisters Lynne and Valerie Constantine joined forces, they struck gold. Under this pen name, they've published international best-selling psychological thrillers including The Last Mrs. Parrish (Harper Paperbacks, 2018), which was a Reese's Book Club pick; The Last Time I Saw You (Harper, 2019); The Wife Stalker (Harper, 2020); and The Stranger in the Mirror (Harper, 2021). Their latest book, The Senator's Wife (Bantam) is due this May. They've sold more than a million copies worldwide. Their books have been translated into 28 languages, published in 33 countries, and optioned for development in both television and film. Website
Amelia Estelle Dellos
Amelia is also an award-winning filmmaker, and a marketing and PR pro. Her debut fantasy novel, Delilah Recovered (Atmosphere Press, 2022), is set in Chicago. When Dee learns she's a descendant of Joan of Arc and that her family is the "guardian of the ring", she's plunged into a supernatural world in which she must learn why her family hid her identity and other family secrets, in order to defend them and the ring in an epic battle of good and evil. Website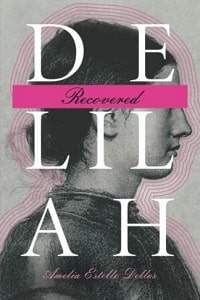 Eleni N. Gage
Eleni writes both fiction and non-fiction, as well as articles for multiple publications, including Travel + Leisure, O, Conde Nast, and more. Her first book, North of Ithaka (St. Martin's Press, 2006), is a memoir that chronicles her move to Greece to oversee renovation of her grandmother's home. Other Waters (St Martin's Griffin, 2012) is the story of an Indian-American woman who travels to her ancestral land to rid her family of a curse, and ultimately, to forge a single identity from her two worlds. The Ladies of Managua (St, Martin's Griffin, 2016) takes us to Nicaragua, where three strong women of different generations face their past so they can embrace the future. Lucky in Love: Traditions, Customs, and Rituals to Personalize Your Wedding (Clarkson Potter, 2018) is a cross-cultural compilation of wedding folklore and traditions. Website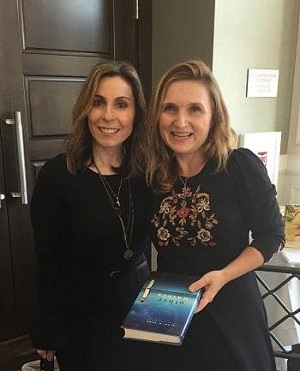 Are you on my email list? Get my monthly newsletter and stay up to date on all my latest news, learn about recent blog posts, and more. Click HERE to join. It's FREE.
MJ Golias
MJ is a poet and the author of the spicy romance novella, Greek Snowball Surprise Cookies (The Wild Rose Press, 2022), about a young Greek-American woman who's sworn off Greek men and their mothers. But when she goes to the Greek bakery to pick up some Christmas cookies, she finds more than powdered sugar confections. But will she take a chance? Her poems have appeared in several anthologies and in literary journals. A new novella is expected soon. Website
Effie Kammenou
Effie has penned two independently published contemporary romance series. 'The 'Gift Saga Trilogy' includes Evanthia's Gift (2015), Waiting for Aegina (2017), and Chasing Petalouthes (2018). Set in both New York & Greece and spanning 8 decades, each book in this family saga focuses on a different generation. In 'The Meraki Series', each book follows a sibling of the Andarakis Family. To date, we've followed each of the sisters as they come of age and find their way in the world. Love is What You Bake of It (2020) is Kally's story; Love By Design (2021) is Mia's story; and Love is Worth Fighting For (2022) is Krystina's story and includes some of their yiayia's story and search for the truth about their papou who never returned from fighting for his country. We're anxiously awaiting the 4th and final book in the series, which follows their brother's story. Website
Yvette Manessis Corporon
An Emmy Award–winning producer, Yvette is the international bestselling author of two historical novels set on Corfu and nearby Erikousa, a tiny island from which she has roots. Her latest, Where the Wandering Ends (Harper Muse, 2022) takes us back to Corfu in 1946, during the war. When the Cypress Whispers (Harper, 2014) is about war, survival, and family secrets. She's also the author of Something Beautiful Happened (Howard Books, 2017), which chronicles her quest to discover the truth behind her grandmother's stories about how the people of their island banded together to hide a Jewish family from the Nazis, and her search for the family. Website
Valerie Nifora
Valerie is an award-winning author and poet, and a marketing professional. I Asked the Wind (Author Elite Academy, 2022) is a compilation of romantic poetry that has garnered multiple awards. The Fairmounts (Author Elite Academy, 2022) is a "historical-romance-suspense" story that opens at the turn of the 19th century. The story follows Harry, who's recently returned from war in Africa and visits his beloved Aunt Lois, who's more like a cousin to him. She recently married the wealthy John Fairmount. Harry's skeptical about him, so he stays close. Now an attorney, Harry makes the acquaintance of a young woman with a mysterious past, and he can't get her out of his mind. Harry begins to unravel Mary's past—and falls in love—though John plays on it for his own gain. Then a series of unexpected events threaten Harry's future—and Mary's—and could jeopardize this unlikely family. The Fairmounts is part of a series and Book 2 is expected soon. Website
10 Greek-American Women Authors
So there you go! Best get shopping–and reading. There are many more talented Greek-American women authors and other great books to explore. For more author and book recommendations, email me.
---
Read more:
10 Books to Learn about the Smyrna Catastrophe
It's True! Chicago Greeks are Sweet as Candy
---