New writing!
Ever noticed that being outside of your element, your usual space, shakes things up? I get great inspiration on walks and bike rides. The fresh air, the exercise, the time outside my little cocoon always fill me with ideas. Unfortunately, I don't always get to capture them right away and they get lost. The muse can be fleeting!
A few weeks ago, I took the pup for our morning walk. On this particular late summer day, so many thoughts came to mind. I got all the feels that day, observing my surroundings and the changes that were happening right before my eyes. I'm getting goose bumps just thinking about it. I knew something good percolated on this walk. I knew the muse gave me a gift.
On this day, the muse on my side, I rushed hope with excitement to capture my thoughts. What resulted is something so different from my usual writing. Something that's won praise and even encouragement to write a book of poetry or meditations about my musings on the change of seasons. Have a read and let me know what you think.
And now, without further ado…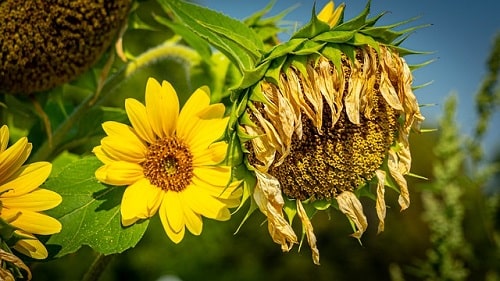 Ramblings on a Late Summer Walk…
What do you think?
Were you there with me on that walk? Did you see what I saw? Share your thoughts below.
As I mentioned in my recent newsletter, I recently organized some files and discovered writings I haven't previously published. I'll share something with you next week.
Are you on my email list? Get my latest news, sneak peeks at my novel-in-progress, and more. Sign up here, FREE!
---
Read more:
REVIEW: 'Love is What You Bake of It' by Effie Kammenou
REVIEW: 'Wild Abandon' by Jennifer Barclay
REVIEW: 'How Greek is Your Love' by Marjory McGinn
---